Rock Paper Scissors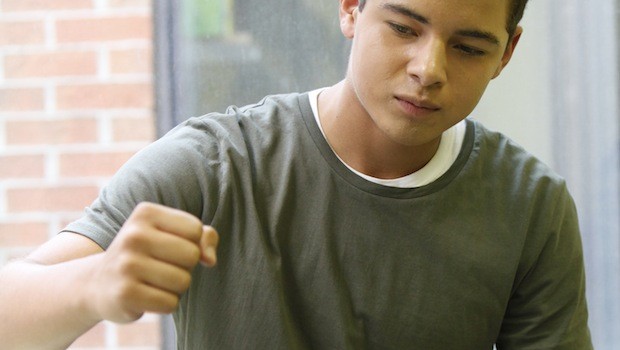 Published on November 2nd, 2010 | by Vinnie
1
Nobody Opens With Paper
Is paper a bad opening move?
Not really, not unless you're in a Rock Paper Scissors tournament, playing against RPS strategists. In every day play, paper can be a great opening, especially against boys.
For some reason, boys open with rock more often than anything else. In fact, when Mark Achtenberg was taking pictures of people on set playing RPS, he noticed that most males throw rock first and most females, scissors.
There's a good chance you'll win if you open with paper if you're playing against a guy. But if you're playing a girl, rock's the best bet.
But don't believe me?
Let's test this theory. Go play a game of RPS against someone right now. Come back here and tell us in the comments what your opponent threw and whether your opponent was male or female. You can tell us whether you won too. We'll post the results!