Cast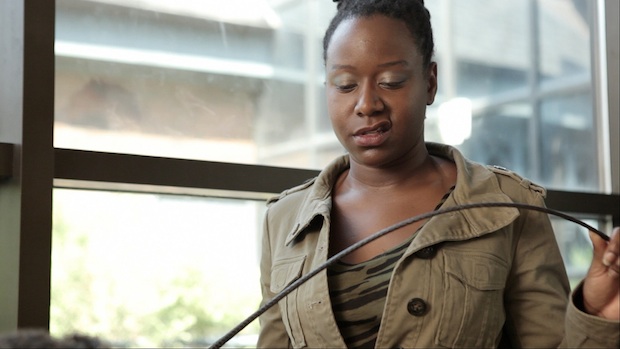 Published on October 25th, 2010 | by JulieG
0
Nawa Nicole Simon
Toronto-born multi-talent Nawa Nicole Simon has a passion for performing and creative community participation, which began as a teen participant in the local Fresh Arts program.
She is a graduate of Humber College's Theatre Performance Program, and after appearing in her graduating class-production at Summerworks, graced Hart House in the title role of Eric Rose's production of Angelique.
Her stage roles include Osa in Little Red Theatre's production of Darkness and the Butterfly, Darci in Expect Theatre's tour of Survival U, Mixed Company Theatre's Showdown and How Can You Tell?, and Mad Science Productions' Mad Mission To Mars and Factory Theatre's Once A Flame with C Theatre Works. She has performed with the cast of UMOJA – The Spirit of Togetherness – for their closing night performance, in March 2008.
Nawa is also an accomplished dancer and became a choreographer too via her involvement with Afro Caribbean Dance Group.
She danced with Groupe des Arts Bassan at the Francophonix Festival at Harbourfront Centre, The Mississauga International Children's Festival, La Nouvelle Scene in Ottawa and toured extensively through out the Greater Toronto Area.
She has also danced at Oshawa Fiesta Week, Sofi Fran in Welland, the International Fracophonie in Quebec City, and The Toronto African Dance Festival (2008).
Nawa's film and television work includes The Stilwell Project (Bottle Cap Productions Inc.), We Ate the Children Last (Film Forge Production Inc.), Nursing Communication Project (Look Ma Media Inc.), Body Language (Nu Picture Inc.), Forensic Factor (Discovery Channel), Passion (Pug Enterprises Inc.), and Vente (Tall Drink Productions).
Ruby Skye P.I. is Nawa's first performance in a web series.