Blog Published on August 27th, 2010 | by Jill
0
About the Teaser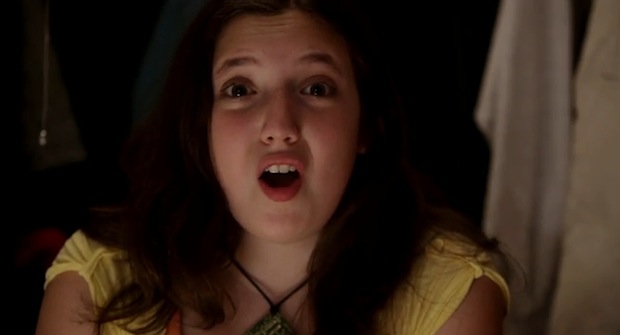 Our first teaser, Ruby Skye P.I. and the Case of the Missing Brownies, was released today at noon Eastern. It gives you a little insight into Ruby's personality from her sister, Hailey's point of view. The accompanying website, Read My Sister's Report Card, provides a peak into how her teacher's see Ruby and what she's like at school.
We wrote and shot the teaser before we had even cast Madison Cheeatow as Ruby. But we did have her sister, Hailey, played by Marlee Maslove. Hailey has a web series called Hailey Hacks, but until now, viewers and fans had no idea that she has a sister… or that they fight like cats and dogs.
The stormy sister relationship is an important part of The Spam Scam, the Ruby Skye P.I. mystery we are shooting now.
The report card was largely written by our wonderful friend Scott Albert of Gopher X, a.k.a Captain Euchre. Not only does Scott write, produce and star in Tights and Fights, he doubles as our go-to-guy for a great joke for any situation. He came up with most of the gags on Ruby's report card. We did a quick in house pass to "Rub-ify" the very funny material he sent us and then we assigned grades.
Props to our amazing and forward-thinking sponsor, The Dragon Academy, for providing the report card template. The teacher's names on Ruby's report are NOT those of real teachers at The Dragon, but Dr. Meg Fox is indeed the principal.
More on the making of Ruby Skye P.I. and the Case of the Missing Brownies next week. Over the weekend, be sure to bake up a batch of Ruby's Roasted Marshmallow Brownies.